In Thurston County, WA pending home sales follow a seasonal pattern. They begin increasing in March and start slowing down in October. The time period from March to October is the busy season, and during the busy season there are a lot of potential buyers in the market.
But there are also a lot of homes for sale during the busy season, because most sellers are putting their home on the market during that same time period. So even though there are more buyers looking between March and October, there is also a lot more competition from other sellers.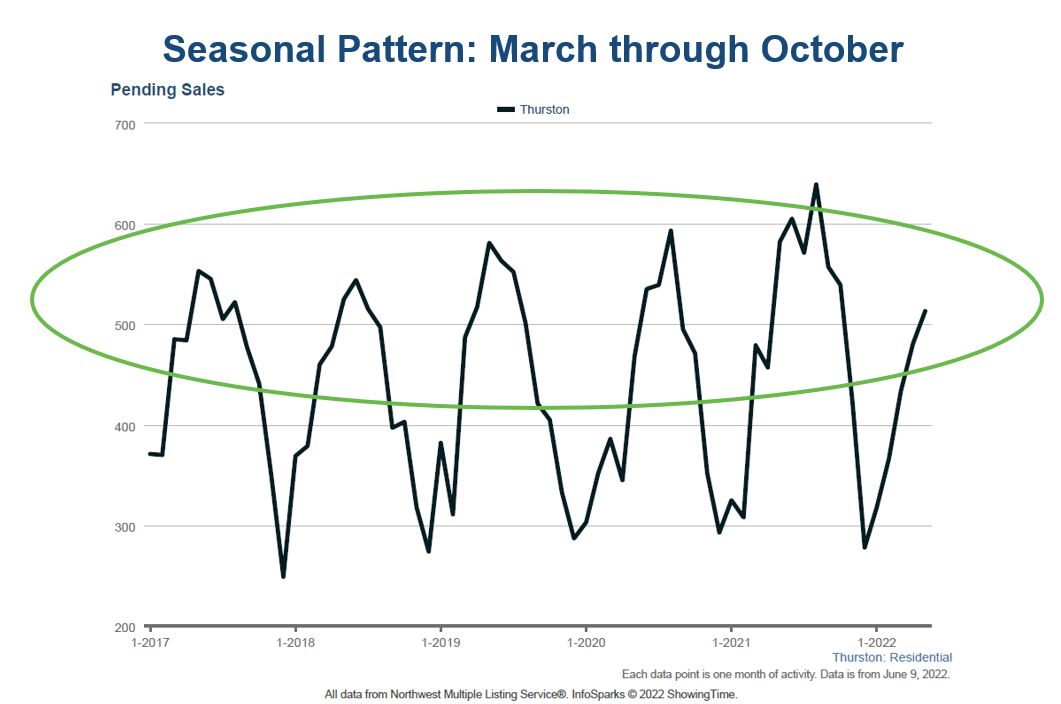 But you can also sell your home during the off-season, which is from November through February. There are fewer homes for sale during the off-season, which means there is less competition from other sellers. Some sellers will take their home off the market over the holidays, and others will wait to list their home until the spring. Of course, there are also fewer buyers during the off-season but there will still be buyers out there looking.
Selling during the off-season can be a good strategy when there are no other houses for sale in a desirable area, or neighborhood, or school district. If listing your home for sale fills a need in the market and provides an opportunity where there are no other alternatives, then selling during the off-season can be very successful. There will always be people who need to buy a home right now, even during the off-season.
Get an accurate estimate of your home's value
We offer a free consultation and analysis to help you determine whether selling your home is the right move for you. This is more than just a "free market analysis" that any real estate agent can provide. We take a consultative approach, and we see ourselves as trusted advisors, not salespeople. We will go deeper to help you identify and evaluate your options, and bring up things to consider that you might not have thought about already.
Our free consultation and analysis includes:
Listen to your goals and needs (we listen more than we talk)
Help you figure out whether selling now is right for you
Prepare you by setting realistic expectations
Make suggestions for property improvements, staging, and marketing
Tell you how much your home is worth and how much cash you'll get when you sell
Learn more here: https://mysoundhomes.com/how-much-is-my-house-worth/